Looking to escape on a fun and relaxing vacation that you won't forget anytime soon? Why not rent a catamaran for a week and explore some of the most beautiful coasts and islands! This complete guide will tell you everything you need to know before making your reservation. So, sit back, relax, and enjoy!
Renting a catamaran is the perfect way to explore the open water. A catamaran is a type of sailing vessel that is characterized by its two hulls, or pontoons. This design makes them stable and ideal for exploring shallow waters. Renting a catamaran for a week allows you to experience the freedom of sailing without having to worry about maintenance or storage. Plus, most catamarans come equipped with all the amenities you need for a comfortable journey, including a kitchen, bathroom, and sleeping quarters. Whether you're looking to relax or adventure, renting a catamaran is the perfect way to explore the open water.
How to Rent a Catamaran for a Week?
Renting a catamaran for a week is a great way to explore the open water. But before you sign on the dotted line, there are a few things to consider.
#1 Think about your budget
The cost of renting a catamaran will vary depending on the size of the yacht, the amenities included, and the location of the charter. In addition, you will need to factor in the cost of food and drink, as well as any excursions you plan to take. By taking the time to create a budget, you can ensure that you have a great time on your catamaran charter without overspending.
#2 Think about the size of the catamaran you need.
Be sure to book a catamaran that is the appropriate size for your group. You'll want to make sure there is enough space for everyone to sleep comfortably and move around freely.
#3 Consider the amenities that are important to you.
Some catamarans come equipped with features like kayaks, stand-up paddleboards, and snorkeling gear, while others offer more basic accommodations. Do you want a captain and crew? Do you need onboard cooking facilities? Are you planning on doing any fishing or diving? Answering these questions will help you find the perfect catamaran yacht charter for your needs. In addition, be sure to ask about the experience of the captain and crew. You want to be sure that you are in good hands when exploring the open seas.
#4 Be sure to check the terms of your rental agreement carefully before booking.
Some companies charge extra for things like fuel and payment processing fees, so it's important to know exactly what's included in the price.
#5 Check the weather conditions for the week you plan to sail.
If there are high winds or storms forecasted, it's best to reschedule your trip.
#6 Think about where you want to go.
Some areas have more ideal sailing conditions than others. Do you want to sail around the Caribbean or explore the Mediterranean? Are you interested in visiting popular tourist destinations or anchoring in secluded coves? Once you have an idea of your destination, you can begin to narrow down your choices.
The Virgin Islands, for example, offers a wide range of options for both beginner and experienced sailors. St. Thomas is a popular stop for cruises, but it also has excellent facilities for those who want to explore on their own. St. John is perfect for those who enjoy snorkeling and diving, and the British Virgin Islands offer plenty of opportunities for sailing and fishing. With so many options available, it's important to spend some time considering where you want to go before booking your charter.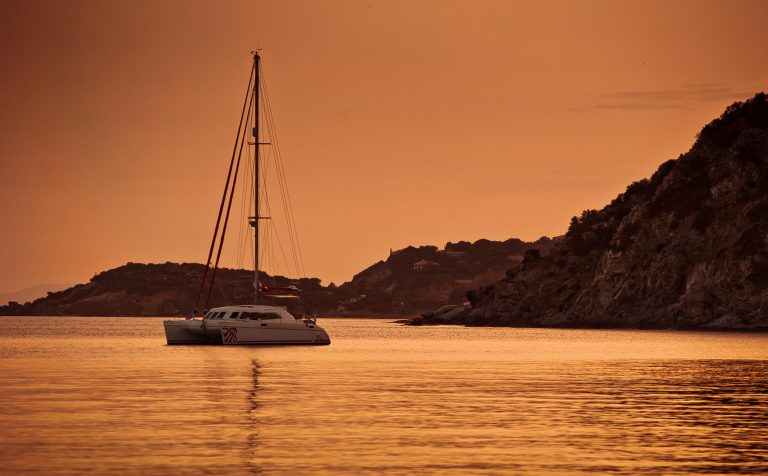 Book a Catamaran Charter For a Week - Best Options
Chartering a catamaran for a week is a great way to see the islands and relax in luxury. It's the perfect option for those who want to enjoy the sun and the sea without having to worry about the logistics of planning an itinerary. There are many different types of catamarans to choose from, but three of the best options are the GRACE Lagoon 52, ISLAND HOPPIN', and RUMBA.
Location – Caribbean Leewards, Carib
Price Starts From – $30,000
The GRACE Lagoon 52 is a luxurious catamaran that can accommodate up to 6 guests. It features five spacious staterooms, each with its private bathroom, as well as a large salon and dining area. The outdoor areas are perfect for relaxing or entertaining, and there is also a full range of water sports equipment on board.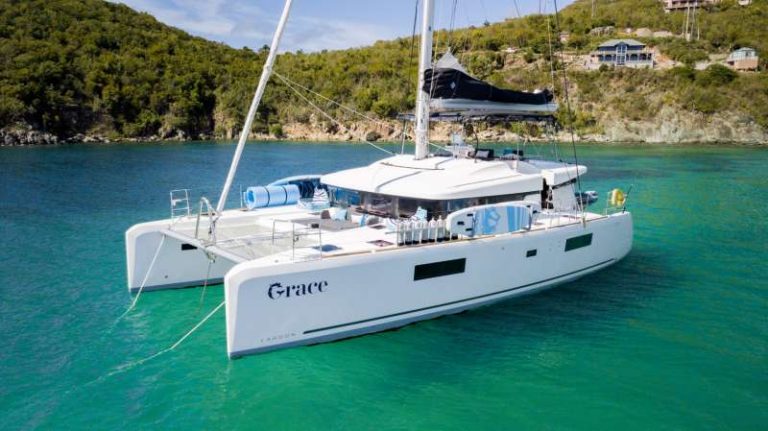 Location – Caribbean Leewards, Carib
Price Starts From – $29,000
ISLAND HOPPIN', a 52-foot catamaran, is a smaller catamaran that can carry up to eight guests. The outdoor areas are perfect for soaking up the sun or enjoying the views.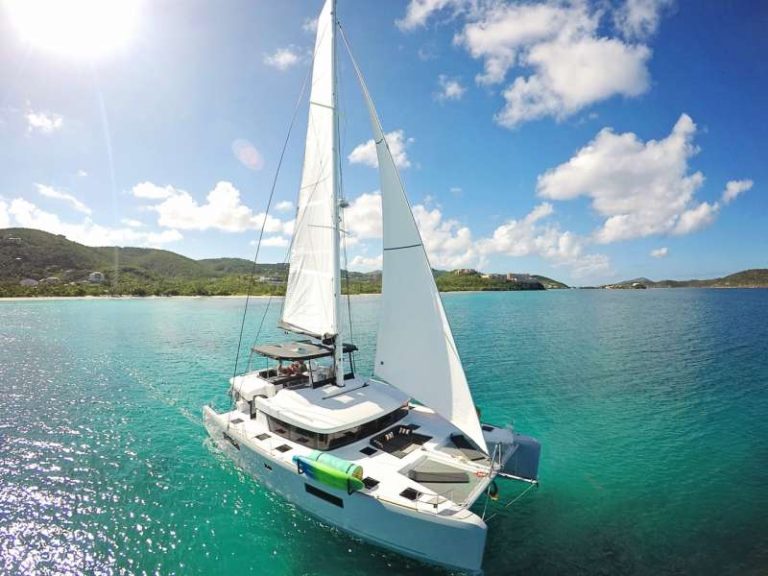 Location – Caribbean Virgin Islands
Price Starts From – $28,200
RUMBA, a 52-foot catamaran, is also a great option for a charter. It can accommodate up to 10 guests in 4 large queen berths, each with its en suite bathroom. The RUMBA also has a living area and dining area.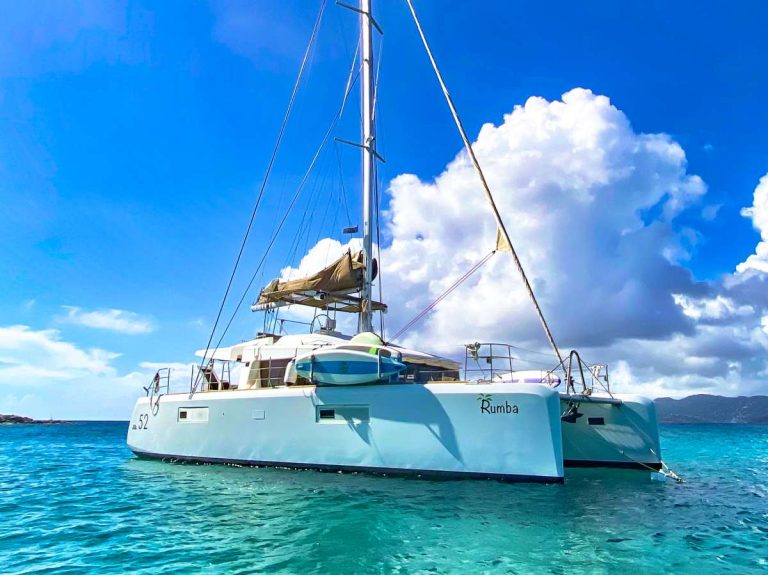 Location – Caribbean Virgin Islands
Price Starts From – $28,200
The Ventana, a 52-foot catamaran, is a popular choice for catamaran charters. If you are looking to rent a catamaran for a week, this yacht is an ideal choice. It offers ample space for up to 10 guests, as well as a variety of onboard amenities. The Ventana is also equipped with a Snorkeling Gear and a Surfboard, making it ideal for exploring the surrounding coastline.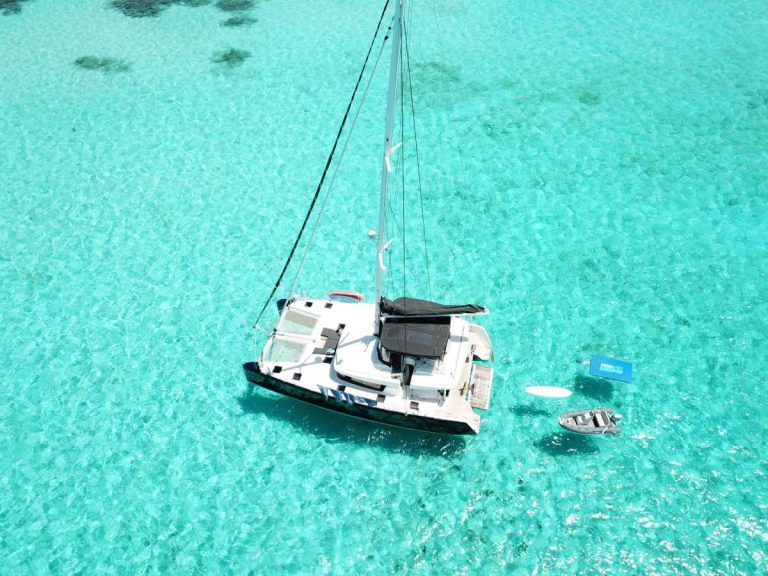 Location – Greece
Price Starts From – €13,176
The Mojito, a 52-foot catamaran, is another great option for catamaran charters. It can accommodate up to 8 guests and comes equipped with all the necessary amenities.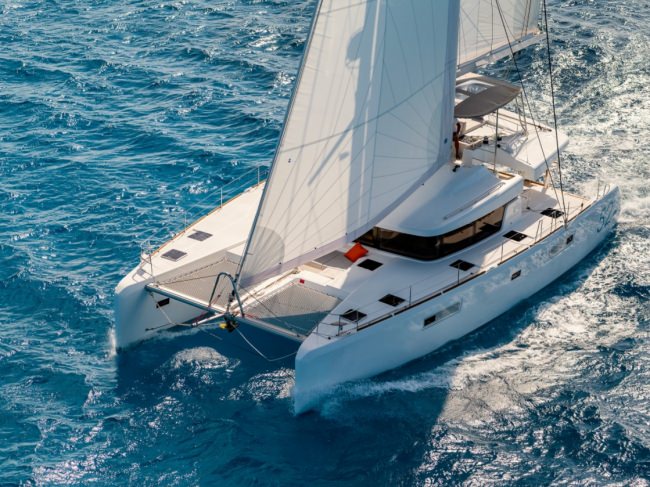 Why Rent a Catamaran For A Week? | Top Benefits
Increased stability
Catamarans have two hulls which give them more stability in the water than a monohull. This makes for a smoother, more comfortable ride, especially in choppy waters.
Less motion sickness
Since catamarans are more stable, they're also less likely to cause motion sickness. This is a big plus for those who often get sick on boats or ships.
More space
Catamarans typically have more living and storage space than other types of boats. This means you'll have more room to move around and store your belongings
Speed
Because catamarans are so lightweight, they can reach high speeds with ease. This makes them a popular choice for those who enjoy water sports and activities.
More wind resistance
Because catamarans have two hulls as opposed to one, they cut through the water more efficiently, making them faster and easier to sail.
Offer great value for money 
They are often significantly cheaper to rent than monohulls of similar size, making them a great option for budget-conscious sailors.
Freedom and flexibility
When you rent a catamaran, you are your boss and can sail where you please. There are no itineraries to follow and no schedule to adhere to – just you, the elements, and the open sea.
An intimate sailing experience
Catamarans are small and maneuverable, meaning you can sail into places larger yachts cannot go. This also allows for a more intimate sailing experience overall, as you'll be able to get up close and personal with your surroundings.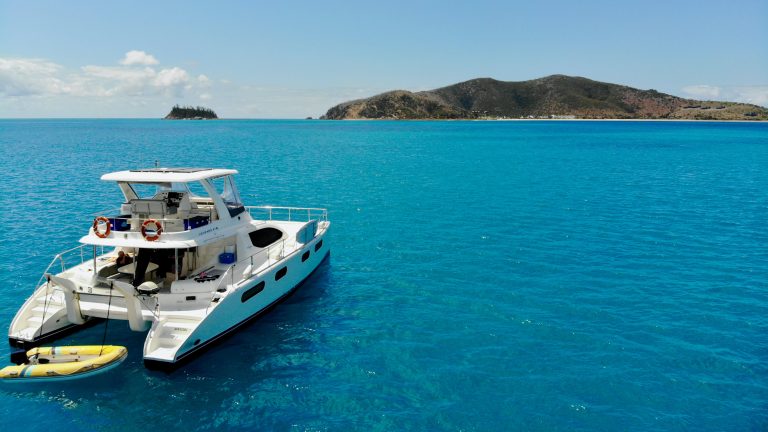 Best Catamaran Charter Destinations
There are many great catamaran charter destinations around the world. Here are a few of them:
The Greek islands are another popular destination for catamaran charters. The sailing conditions are excellent, with plenty of wind and typically calm waters. And of course, there's the stunning scenery and oh-so-charming villages to enjoy as well.
With its sheltered harbors, turquoise waters, and endless stretches of sand, it's no wonder that the Bahamas is such a popular destination for catamaran chartering. The firm tradewinds make it a perfect place to sail, and there are plenty of moorings and anchorages to be found.
For sailing enthusiasts, the Virgin Islands offer some of the best catamaran charter destinations in the world. With crystal clear waters, lush jungles, and white sand beaches, these islands provide the perfect backdrop for a relaxing getaway.
Croatia is another popular destination for catamaran charters. With its dramatic coastline and sheltered bays, Croatia offers plenty of options for exploring by boat.
The Caribbean Leewards is also a popular destination, with plenty of beautiful islands to choose from. From St. Martin to Barbados, there's something for everyone in the Caribbean!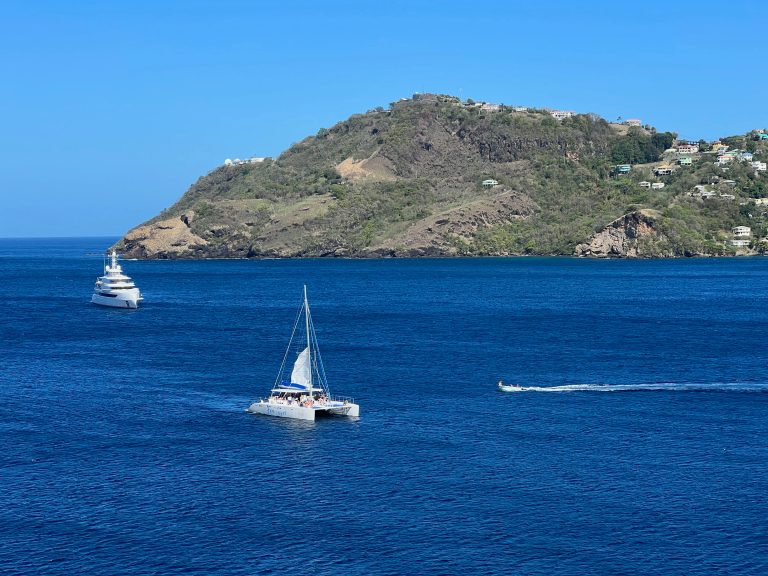 How to make most of your Catamaran trip?
Here are a few tips to make the most of your catamaran trip:
1. Make sure to pack sunscreen and hats, as you'll be spending a lot of time in the sun.
2. Bring snacks and drinks with you, as there will be plenty of opportunities for snacking and swimming along the way.
3. If you're traveling with children, make sure to bring some toys or games to keep them entertained.
4. Be sure to wear comfortable clothes and shoes, as you'll be doing a lot of walking and standing.
5. Keep an open mind and enjoy the experience!
#1 How much does it cost to charter or rent a catamaran for a week?
The cost of chartering a catamaran for a week can vary depending on several factors, including the size and type of catamaran, the location, the season, and the availability. In general, however, you can expect to pay anywhere from $3,000 to $35,000 for a seven-day charter.
If you're looking for a luxurious catamaran with all the bells and whistles, you'll be on the higher end of that price range. But if you're willing to sacrifice some of the amenities, you can find more reasonably priced options.
#2 What is included in the catamaran charter rate and what additional fees can I expect to pay?
The typical catamaran charter rate includes the cost of the vessel, crew, fuel, and moorings. Many charters also include additional services such as meal plans, excursions, and water sports equipment. Always be sure to ask your charter company what is included in their rates so there are no surprises!
When chartering a catamaran, there are a few additional fees that you can expect to pay. First, most charters will require a damage deposit, which is typical $500-$1000. This deposit is used to cover any damages that occur during the charter. 
Additionally, many charters include additional services such as crew, cooking, and cleaning. These services usually cost an additional $200-$300 per day. Finally, you will also need to pay for fuel and mooring fees. Fuel costs will vary depending on how much you use the boat, but mooring fees are typically between $100 to $200 per day.
#3 How is safe sailing with a catamaran?
Sailing with a catamaran is a very safe way to spend a week on the water. The catamaran's broad beam makes it stable in most conditions, and if you do capsize, the boat will float until you can get it righted.
That said, no form of sailing is entirely without risk. Before renting a catamaran, be sure to take some time to learn the basics of sailing and pay close attention to local weather conditions. By following these precautions, you can ensure that your time spent sailing with a catamaran is enjoyable and safe.
#4 Which are the most popular catamaran brands?
The most popular catamaran brands are likely to be the ones that offer the best quality, performance, and customer service. This can vary depending on where you are in the world, but some of the more popular brands include Nautical Trips, Prout Catamarans, Fountaine Pajot, Lagoon Catamarans, and Gemini Catamarans.
If you're looking to rent a catamaran for a week or longer, it's important to do your research and find a reputable brand that will be able to meet your needs. Make sure to read reviews from past customers to get an idea of what to expect and ask any questions you may have before making your final decision.
So, if you are looking for a unique and memorable vacation experience, we highly recommend that you consider renting a catamaran for a week. Not only will you have the opportunity to explore some of the world's most beautiful destinations, but you will also enjoy all the comforts and amenities of home while sailing on the open seas. We hope that this ultimate guide on "rent a catamaran for a week" had answered all your questions. If you are ready to book your trip, be sure to contact 
Nautical Trips
– one of the leading luxury yacht charter companies. We would be happy to help you plan your perfect getaway!