The Caribbean is a dream destination for yacht enthusiasts, offering a mesmerizing blend of crystal-clear turquoise waters, stunning white-sand beaches, and vibrant island culture. With numerous islands to choose from, each with its own unique charm, planning a Caribbean yacht charter can be a daunting task.
In this guide, we'll present the top 7 Caribbean yacht charter destinations that promise unforgettable experiences, picturesque landscapes, and boundless luxury. Whether you seek secluded anchorages, lively beachfront towns, or thrilling water sports, these Caribbean gems have it all.
1. The British Virgin Islands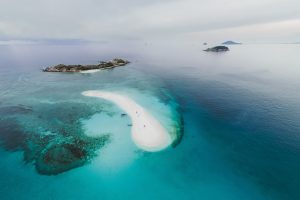 Renowned as the sailing capital of the Caribbean, the British Virgin Islands (BVI) are a paradise for yacht charters. With a collection of more than 60 stunning islands and cays, the BVI offers calm turquoise waters, hidden coves, and picturesque anchorages. The main islands of Tortola, Virgin Gorda, Jost Van Dyke, and Anegada provide a diverse range of experiences. Visit the famous Baths at Virgin Gorda, snorkel at The Indians, or enjoy the vibrant nightlife at Foxy's. The BVI is a sailor's playground and a must-visit destination for yacht enthusiasts.
2. St. Lucia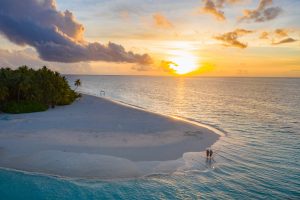 St. Lucia, known for its dramatic Pitons rising from the sea, is a captivating destination for a yacht charter. The lush green mountains, pristine beaches, and vibrant coral reefs make St. Lucia a haven for nature lovers. The main ports of Castries and Rodney Bay offer easy access to the island's attractions. Explore the majestic Marigot Bay, visit the Soufrière Volcano, or indulge in a rejuvenating mud bath at Sulphur Springs. St. Lucia offers a perfect blend of relaxation and adventure for yacht charterers.
3. The Grenadines
For those seeking a more exclusive and tranquil experience, the Grenadines provide an idyllic setting. This archipelago of islands and islets, including Mustique, Bequia, Mayreau, and Tobago Cays, offers secluded anchorages, pristine beaches, and world-class snorkeling and diving opportunities. The Grenadines are renowned for their unspoiled natural beauty and untouched charm. Explore the Tobago Cays Marine Park, mingle with the rich and famous at Mustique, or soak in the local charm of Bequia. The Grenadines offer a serene and unforgettable Caribbean yacht charter experience.
4. The Bahamas
Located just off the coast of Florida, the Bahamas is a tropical paradise that beckons yacht charterers with its stunning beauty and endless possibilities. With over 700 islands and cays, the Bahamas offer a diverse range of experiences. From the bustling streets of Nassau to the pristine beaches of the Exumas, the Bahamas cater to all preferences. Discover vibrant coral reefs, enjoy world-class fishing, and bask in the laid-back island atmosphere. The Exumas, in particular, are a popular destination for yacht charters, offering secluded anchorages, swimming pigs at Big Major Cay, and the stunning beauty of the Thunderball Grotto.
5. Antigua and Barbuda
Antigua and Barbuda, with their warm hospitality and stunning landscapes, are a favorite destination among yacht charter enthusiasts. Antigua boasts 365 pristine beaches, one for every day of the year, and is home to world-renowned sailing events such as Antigua Sailing Week. The historic Nelson's Dockyard in English Harbour is a must-visit attraction, showcasing the island's rich maritime heritage. Explore the natural beauty of Barbuda's pink sand beaches, go bird-watching in the Frigate Bird Sanctuary, or snorkel in the crystal-clear waters of Green Island. Antigua and Barbuda offer a perfect blend of relaxation and adventure.
6. St. Martin/St. Maarten
Known as the "Friendly Island," St. Martin/St. Maarten offers a unique dual-nation experience with a distinct French and Dutch flavor. This vibrant destination boasts beautiful beaches, exquisite cuisine, and a lively nightlife scene. The island is divided into French St. Martin and Dutch St. Maarten, each with its own character. Discover the hidden coves of Anse Marcel, shop in the duty-free capital of Philipsburg, or sample gourmet French cuisine in Grand Case. St. Martin/St. Maarten offers a delightful fusion of cultures and a memorable yacht charter experience.
7. The US Virgin Islands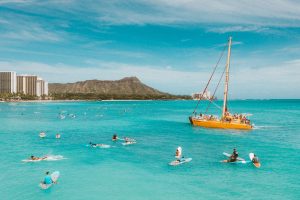 The US Virgin Islands (USVI) combine the best of both worlds—breathtaking natural beauty and the convenience of American infrastructure. St. Thomas, St. John, and St. Croix offer stunning beaches, vibrant coral reefs, and a rich history to explore. St. Thomas, the most developed of the three, offers luxury shopping, restaurants, and a vibrant nightlife in Charlotte Amalie. St. John is known for its untouched beauty and pristine beaches, including the famous Trunk Bay. St. Croix, the largest of the USVI, offers a blend of Danish and Caribbean culture, historic sites, and excellent diving opportunities. The USVI provide a seamless blend of relaxation and adventure.