Everything You Need to Know About

The BVI Catamaran Charter
The BVI catamaran charter is a great way to experience everything the islands have to offer. Whether you're looking for a sailing adventure, some amazing snorkeling, and diving spots, or just want to relax on a beautiful beach, the BVI's have it all. Here is everything you need to know about sailing on a catamaran in the British Virgin Islands.
The first thing you need to know is that there are many different types of catamarans available for charter in the BVI. From bareboat charter BVI where you provide your own captain and crew to crewed charters with a professional crew included, there is something for everyone. You also choose from a variety of different sizes of catamaran rental BVI, so you can find the perfect one for your group.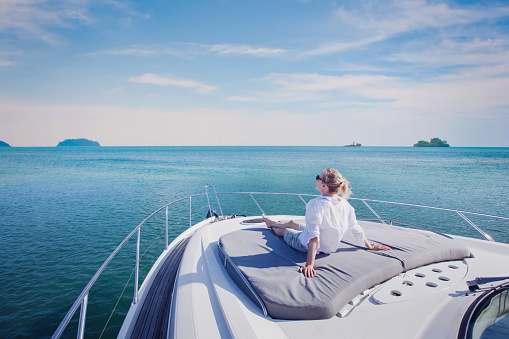 The next thing to consider is when to go. The BVI's are a year-round destination, with something to offer everyone no matter what time of year you visit. However, if you're looking for the best sailing conditions, the late winter and early spring months are definitely the best time to go. The temperature is a little cooler, but the winds are usually much stronger which makes for an enjoyable sailing experience.
Once you've decided when to go, the next step is deciding where to go.
With over 60 islands to choose from, it can be hard to decide which ones to visit. Here are a few most demanding destinations :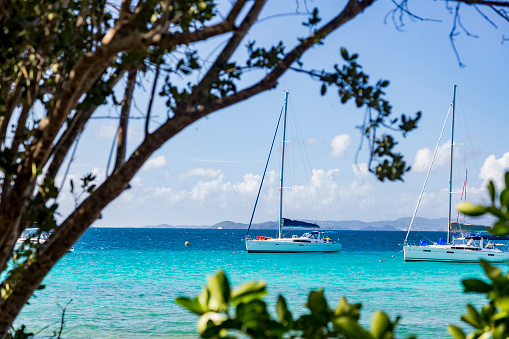 Jost Van Dyke : 
This is one of the most popular islands in the BVI catamaran charter and for good reason. Jost Van Dyke is home to some of the best beaches on the islands, as well as a few great bars and restaurants.
Virgin Gorda  : 
If you're looking for dramatic scenery, Virgin Gorda is definitely the island for you. With towering cliffs and crystal-clear waters, it's easy to see why this island is a favorite among sailors and snorkelers for catamaran rental BVI.
Anegada : 
This isolated island is a great place to get away from it all BVI sailing luxury yacht charters. Anegada is known for its amazing lobster dinners, and its pink sand beaches are a sight to behold.
Once you've decided which islands to visit, the next step is deciding what to do while you're there.
The BVI's catamaran charter offers something for everyone, whether you're a sun worshipper or an adventure seeker. Here are a few most enjoyable favourite activities:
Sailing : 
The BVI's are home to some of the best sailings in the world, with crystal-clear waters and an endless coastline to explore. Whether you're a beginner or an experienced sailor, the BVI catamaran charter has something for everyone. With over 1,000 miles of coastline to explore, the BVI's are a sailors paradise.
Snorkeling and diving : 
The BVI's are home to some of the best snorkeling and diving in the world. With crystal-clear waters and colorful coral reefs, it's easy to see why so many people come here to rent a catamaran in BVI and explore the underwater world.
Hiking and biking : 
If you're not a fan of water sports, don't worry – the BVI's offer plenty of other activities to keep you busy. Hiking and biking are two great options, especially since the BVI's aren't known for their biking trails. The hiking, however, is amazing! With endless hills and views of bays and beaches below, it's definitely an activity worth trying.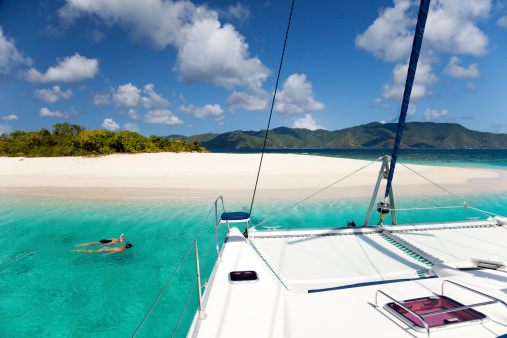 Once you've chosen your activities, the next step is to choose your accommodations.
There are a variety of different places to stay, ranging from luxurious hotels and resorts to private villas and condos. Here are a few best places to stay while catamaran rental BVI: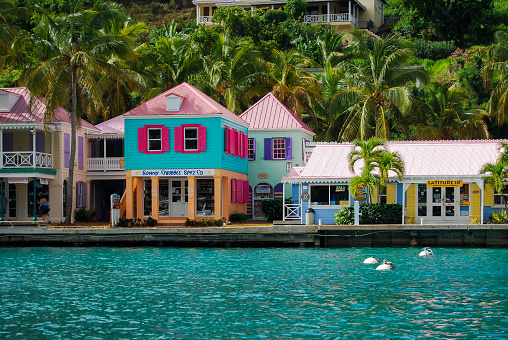 The Ritz-Carlton, Rose Hall : 
If you're looking for luxury in the BVI's, The Ritz is definitely the place for you. With its own private sandy beach, luxurious rooms and amazing dining options, this resort is perfect for those seeking comfort and relaxation.
Villa Madeleine : 
This beautiful home sits on nearly an acre of land that offers complete privacy and stunning views of its surrounding bays. It has three bedrooms and can accommodate up to six people comfortably.
Olde Yard Guesthouse : 
This guest house is designed for those who love to sail. It's located in the heart of the sailing community and is within walking distance of all the best marinas and boatyards.
The Caribbean is a popular destination for those seeking to charter a catamaran. It's no wonder, as the area offers some of the world's most beautiful beaches and rich culture. But if you don't know what you're doing, it can be hard to figure out where to begin planning your trip. We've pulled together all that you need to know about this great vacation spot into one blog post so that next time you want to plan a BVI Catamaran Yacht Charter or explore other destinations in the region, we'll have got your back!