Stunning Bahamas

Yacht Charter & Sailing Places

- You Must Visit
The BVI's
If you're looking for an idyllic and stunning Bahamas yacht charter destination, look no further than this article! With crystal-clear waters, white-sand beaches, and a laid-back atmosphere, the Bahamas is sure to please. There are countless places to explore in the Bahamas – each with its own unique charm. Here are just a few of our favorite yacht charter and sailing spots in the Bahamas. Read on to find out more!
The BVI's
So, now you have read about the most demanding yachts charter that will fulfill all your desire. Then it's time to know about amazing sailing places in the Bahamas to enjoy your sailing vacation. So keep reading!
The Bahamas are an excellent place to sail, with some of the best sailing spots in the world on Bahamas yacht charter. If you're looking for peace and quiet on a yacht charter, or want to explore new waters while getting your adrenaline pumping during a white-knuckle adventure race onboard that boat – then this is just what you need! Whether it's your first time out at sea or not, Nautical Trips will help you find something perfect for any occasion. We have everything from bareboat rentals to luxury yachts complete with crew members who know how to make sure every one of the guests get exactly what they came here for.
When you're ready to escape the hectic pace of everyday life, there are few better places to visit in the Bahamas. This popular vacation spot is filled with pristine beaches and enchanting islands that beckon you to explore them from your Bahamas yacht charter. So, yacht charter in the Bahamas offers plenty of opportunities for aquatic fun such as swimming, snorkelling, and fishing, but you should also take advantage of the beautiful natural surroundings.
First, I start to write about the most demanding destination, I want to share some facts that why you should charter a yacht in the Bahamas. So here are some reasons. Keep Reading!
1. There are countless islands to explore in the Bahamas
The more than 700 islands and cays that comprise the Bahamas contain some of the most beautiful waters and beaches you will ever see. Famous for their white sands, clear turquoise waters, and abundant marine life, it is easy to understand why people often describe these islands as "paradise on earth."
2. You can charter a yacht with friends or family members
Whether you want to celebrate your honeymoon, invite some friends along for an extended weekend away from work during your vacation time, or just want more space than what you would find on a cruise ship while still enjoying luxurious accommodations – chartering a yacht in the Bahamas is a great option!
3. A yacht charter can be customized to your taste
Many luxury yacht charters include unlimited food and drink. However, there are several that let you choose between different menu options, either including or excluding items like lobster, caviar, champagne, etc. You can also often tailor the itinerary to suit your preferences (more or less time at each stop).
4. A yacht charter is a great way to explore remote areas of the Bahamas
If you love getting off the beaten path and exploring undiscovered places where few tourists ever go – with opportunities for snorkeling in clear water or star-gazing on deck under a canopy of stars – then consider booking a private yacht charters tour instead of joining an organized group tour by bus.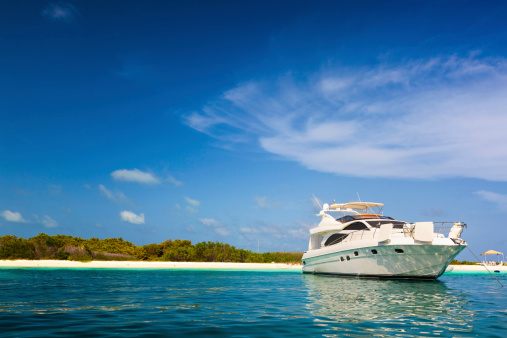 Here are some excellent sailing places in the Bahamas that must be experienced first-hand:
One of the top sailing destinations in the world is found just south of Nassau on Great Abaco Island. The cay itself is only about one mile long and a quarter-mile wide, which leaves many an anchorage to choose from for those who are looking for some privacy. Its close proximity to Spanish Wells makes it an easy destination to pop over to before or after your stay at this island gem.
2. Norman's Cay, Exumas, Bahamas
Norman's Cay is a little bigger than Chub and caters more to the mega-yacht crowd. The island hosts many luxury accommodations and features two airstrips, private villas built for high-rolling guests, and White Bay, one of the world's most famous beaches. This island remains a classic Caribbean paradise for all types of sailing enthusiasts.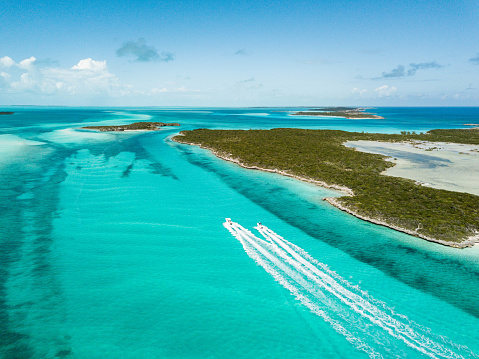 3. Staniel Cay, Exumas, Bahamas
Located in one of the most famous cruising grounds in the world, Staniel Cay offers both world-renowned bonefishing and some great sailing opportunities – especially along its western edge facing the Tongue of the Ocean (TOTO). There are also dive sites not too far away that can be done on day trips or as part of longer cruises through these waters.
4. Green Turtle Cay, Abaco Islands, Bahamas
A favourite stopover among sailors who are on their way to or from Florida's east coast at places like Bimini or South Florida's Bahamas, Green Turtle Cay is also one of the most relaxed and unspoiled cays in this part of the world. Its protected location makes it a perfect Bahamas yacht charter destination for spending some time off the boat.
5. Great Guana Cay (Go-to-Hell), Abaco Islands, Bahamas
This small cay is widely recognized as one of the top destinations in The Bahamas for sailing. The variety of its bays with their different types of anchorages makes it an alluring choice for sailors who are looking to stay away from mass tourism but still enjoy what The Bahamas has to offer.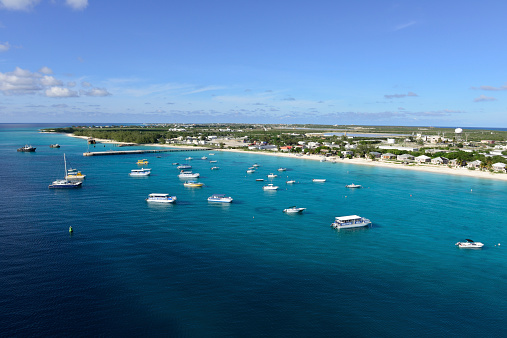 6. Sandy Cay, Harbour Island, Bahamas
Harbour Island is a popular sailing destination where the entire island is a National Park and features some of the best beaches in this part of the world. It's also one of those places that have managed to preserve its authenticity without being overdeveloped or commercialized.
7. Green Turtle Club Marina (Elbow Cay), Abaco Islands, Bahamas
This is one of the most popular marinas in The Bahamas and regularly hosts sailing regattas like the Elbow Cay Regatta or the Conch Cup. Not only does this beautiful marina provide great protection from almost any wind direction but also offers quick access to world-class sailing grounds such as Guana Cay.
8. The Whale, Bimini Islands, Bahamas
This small island is in the middle of the world-famous Bimini "Wall" and offers sailors some unique opportunities to drop their anchor in crystal clear water while enjoying spectacular views on one of the most famous dive sites in The Bahamas. This island's beauty makes it worth visiting.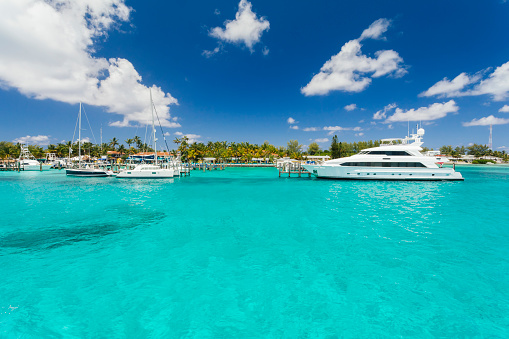 9. Cub Island, Exumas, Bahamas
This small private island features amazing world-class sailing grounds that can only be fully discovered when you visit them yourself. There are many bays where one can stop for lunch or spend an afternoon diving and exploring crystal clear waters full of tropical fish. This cay's beauty makes it worth visiting too!
10. Bluff House (on the Beach), Bahamas
If you're looking for a unique experience while visiting The Bahamas, it's hard to beat Bluff House on the Beach in Abaco. This once-upon-a-time estate is now available for overnight stays and has earned rave reviews from couples who are looking to spend some time away from everything in one of the most beautiful spots in The Bahamas.
If you're looking for an unforgettable and luxurious yacht charter experience, look no further than the Bahamas. With crystal-clear waters, white-sand beaches, and world-class resorts and restaurants, the Bahamas is the perfect destination for a relaxing getaway. Whether you're looking to sail around the islands or dock in one of the glamorous ports, a Bahamas yacht charter is sure to impress. So what are you waiting for? Start planning your dream vacation today!