How to Rent A Yacht for Party: 101 Guide
Are you looking for an exciting and unique way to celebrate a special occasion? If so, consider renting a yacht! A yacht can accommodate large groups of people and provides a luxurious setting for any event. However, before you rent a yacht, there are several things you should keep in mind. In this blog, we will discuss seven questions you should ask yourself before renting a yacht for a party.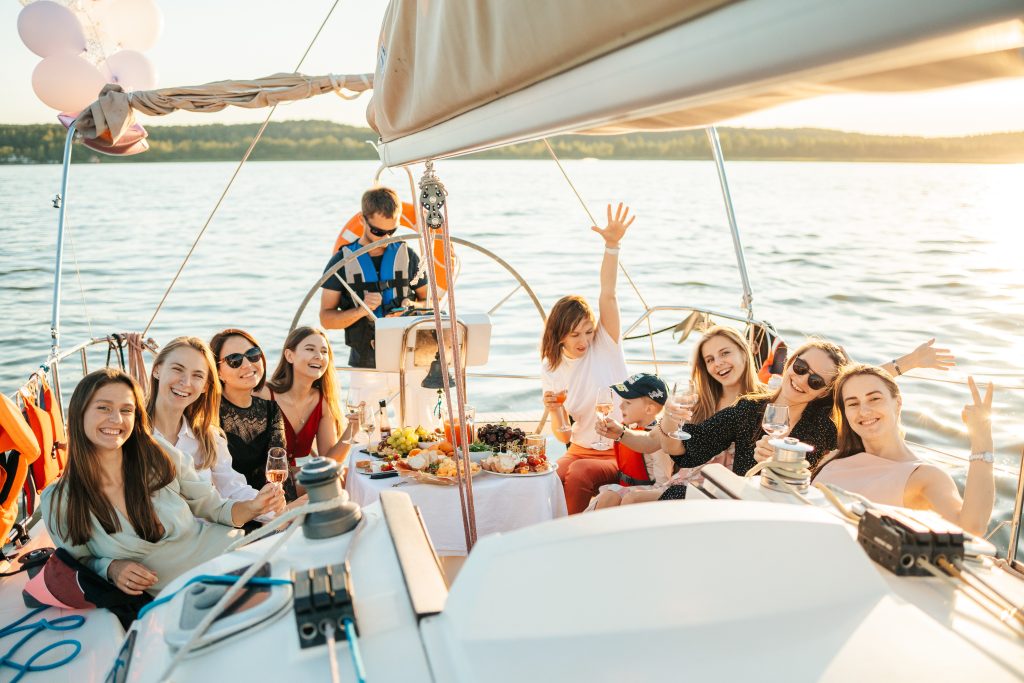 Question #01: How many people will be attending the party?
The first question you need to ask yourself is how many people will be attending the party. Yachts come in all shapes and sizes, so it's important to choose one that can accommodate your guests comfortably. If you have a large group of people, you may want to consider renting a yacht with multiple decks. This will give your guests plenty of space to relax and enjoy themselves.
Question #02: What type of event is it?
Next, you need to decide what type of event it is. Is it a birthday party, wedding reception, or corporate event? Each type of event requires a different type of yacht. For example, if you are hosting a wedding reception, you will need a yacht with a dance floor and catering facilities. If it's a corporate event, you may want to consider renting a yacht for a day.
Question #03: What is your budget?
It's important to set a budget before you rent a yacht for a party. Yachts can be expensive, so make sure you have enough money to cover the cost of the rental plus any additional expenses such as food, drinks, and fuel.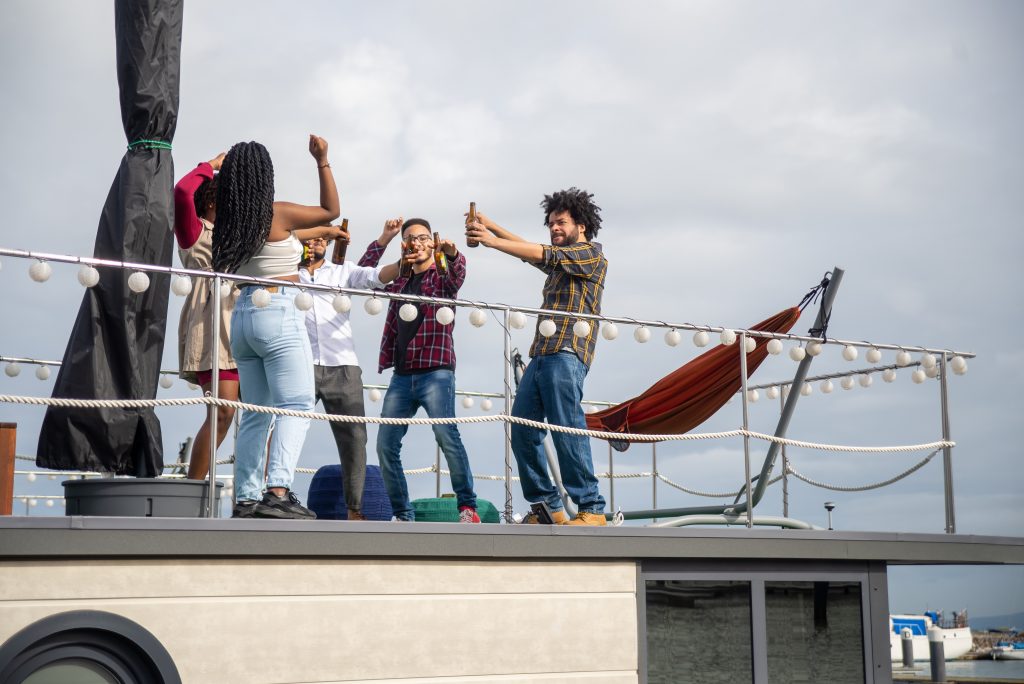 Question #04: What type of boat is best for your needs?
Not all yachts are created equal. There are several different types of yachts available for rent, so make sure you choose one that meets your specific needs. For example, you may need to rent a powerboat or sailing yacht as one choice and on the other hand, you may just want to relax and take in the views, on the catamaran yacht charter.
Question #05: What is the length of your trip?
Before renting a yacht, you also need to consider how long your trip will be. Most yachts have a rental period of 24 hours. If you plan on using the yacht for a longer period of time, you will need to make special arrangements with the rental company. Contact Nautical Trips today to get the best last-minute yacht charter deals.!
Question #06: What is your sailing destination area?
When you're looking for the perfect sailing vacation destination, it's important to know what kind of yacht will be best suited. If your plans include exploring different areas on land or sea then make sure that any vessel has adequate navigation equipment like sonars (snorkel) and GPS units so they can get where want to go without getting lost!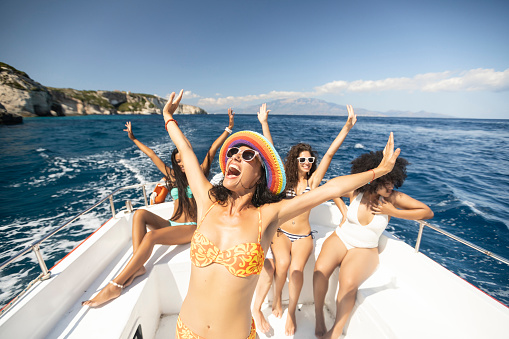 Question #07: What is your experience level?
If you have never sailed before, it's important to rent a crewed yacht charter that is suitable for beginners. Yachts come with different levels of difficulty, so make sure you choose one that matches your experience level. 
If you're not sure what type of yacht is right for your party, consult with a sailing expert at Nautical Trips today. We will be able to help you choose the perfect boat for your needs.
We hope this blog post has helped you answer some of the questions you may have about renting a yacht for a party. If you have any additional questions, don't hesitate to contact us. Check out our all-inclusive package deals for your next vacation.
Party yachts are a popular choice for special occasions and corporate events.
They offer a unique setting for celebrating, with plenty of space for dancing, dining, and mingling.
And of course, there's the bonus of stunning views. Whether you're planning an intimate gathering or a lavish affair, a party yacht rental can help make your event truly unforgettable.
There are several things to consider when choosing a party yacht rental. 
First, decide what kind of atmosphere you're going for. 
Do you want something formal and elegant? Or something more laid-back and festive? Once you have a vision in mind, start shopping around for boats that fit your budget and style. 
Be sure to read reviews from other renters to get an idea of what to expect. then, start planning the details of your event. Will you need a catering crew? A band or DJ? 
Make sure to book everything in advance so everything runs smoothly on the big day. With a little planning, your party yacht rental will be the talk of the town.
How to rent a party yacht?
There are a few things to consider when renting a party yacht.
The first is size – you'll want to make sure the yacht can accommodate your guest list. 
The second is the price – yachts can be expensive, so you'll need to decide what your budget is and find one that fits. 
And finally, you'll want to choose a yacht that's in a convenient location for your guests.
Once you've narrowed down your choices, the next step is to contact the rental company and ask for more information. 
They'll be able to tell you about availability, pricing, and any restrictions or requirements that apply.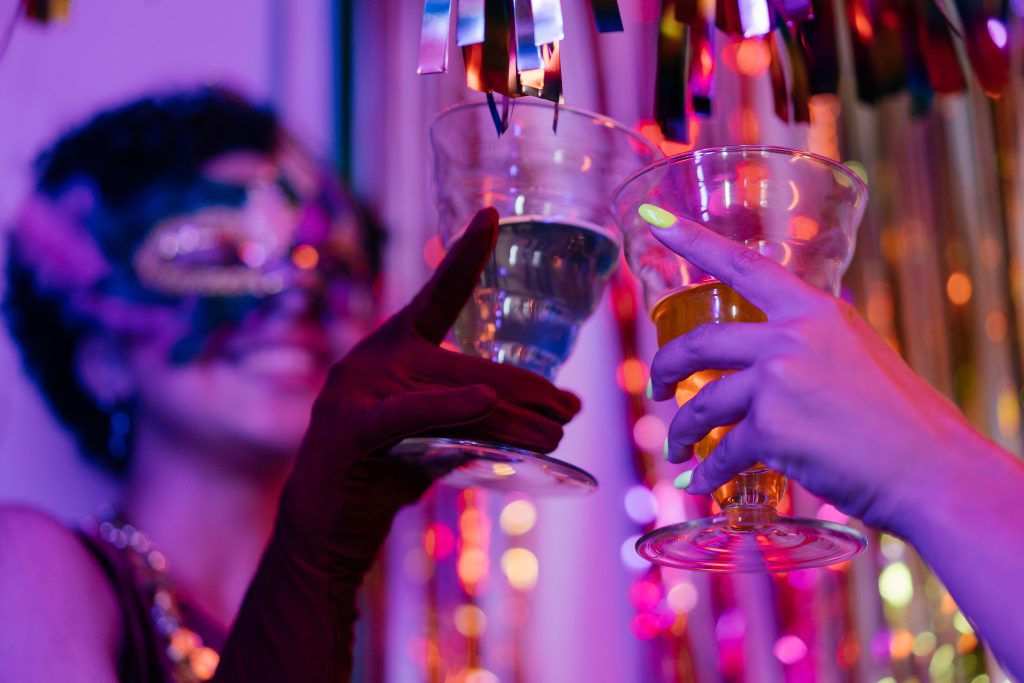 Top destinations for party boat rentals
The British Virgin Islands are renowned for their beauty, with their turquoise waters, white sandy beaches, and lush green landscapes. The islands are also home to a diverse range of wildlife, including iguanas, dolphins, and turtles. With so much to see and do, it is no wonder that the British Virgin Islands is one of the most popular tourist destinations in the world.
The Bahamas is a beautiful country located in the Caribbean Sea. With its white sandy beaches, turquoise waters, and lush vegetation, the Bahamas is a popular tourist destination. Although the country is relatively small, it offers a wide range of activities for visitors to enjoy.  
The Caribbean is renowned for its crystal-clear turquoise waters, white sandy beaches, and luxurious resorts. The Caribbean is also home to a vibrant culture, fascinating history, and friendly locals. 
Greece is a stunning country with much to offer visitors. The ruins of ancient civilizations are scattered across the landscape, and the clear blue waters of the Mediterranean Sea provide a beautiful backdrop for the country's beaches and villages. Greece is also home to a diverse range of plant and animal life, making it a perfect destination for nature lovers.
In addition, the food in Greece is delicious and healthy, with plenty of fresh seafood and vegetables available. Whether you're looking to relax on a beach, explore some of the world's most famous archaeological sites, or simply enjoy some good food, Greece is an excellent choice.
St. Thomas is one of the most stunning islands in the Caribbean. The island is home to many stunning beaches, including the world-famous Maho Beach. Visitors can also enjoy snorkeling and diving in the crystal-clear waters, or take a hike through the lush rainforest. In addition, St. Thomas is home to several historical sites, including Fort Christian, which was built in 1672-1680. With its natural beauty and rich history, St. Thomas is a truly unique island destination.